The hotel
Opened on June 30, 2008  it was blessed by the priest and pastor of the Santo Antônio Cathedral,  Francisco Vidal and The Ibituruna Center Hotel started its activities in the hotel business bein considered the best of this class in the city by a tour guide reference in Brazil.
The Ibituruna Center Hotel is a business that has as excellence, offering its guests personalized and special services and satisfaction guarantee.
The clients who choose Ibituruna Center Hotel can be sure that their stay will be filled with comfort and satisfaction since our facilities and services can be considered the extension of their own homes.
Awards and certifications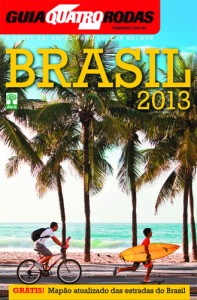 The Ibituruna Center Hotel gained prominence by Guia Quatro Rodas in 2008, 2009, 2010, 2011, 2012 and 2013. Since its inauguration it is considered by the magazine as the best hotel in Governador Valadares. The award aims to assess the hotels according to the items related to the comfort, services, equipment, prices, location and other questions classifying them with up to five "houses", which correspond to stars in the international guides.