Gastronomy
The Ibituruna Center Hotel offers the best food in Governador Valadares, making your stay much more tasty.
Restaurant
The Ibituruna Center Hotel is the only hotel in town that offers a la carte breakfest, lunch, coffee break, dinner in business events, friends' meeting or romantic dinner, and several menu options for your meals.
Breakfast
Breakfast is served it 6 a.m sharp, being removed at 10 am. We try to please all tastes, so we serve coffee, juice, milk, and a huge variety of fruits, cakes, breads, cereals, and supplements.
Menu

Chicken a La Kiev
Chicken fillet stuffed with cheese wrapped breaded and served with rice.
---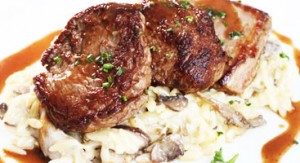 Escalopinho à Piamontese
Escalopinhos fillet with mushroom sauce and piamontese rice.
---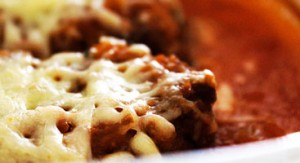 Filé Mingnon à Parmegiana
Filet mignon with white rice, red sauce with petit-it and mashed potatoes.
---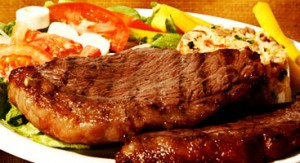 Picanha à Ibituruna
Rump steak with rice, feijão tropeiro (a typical way to prepare beans), crisps and vinaigrette.
---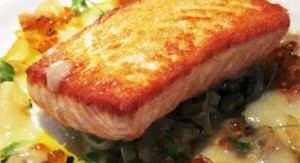 Salmão à Vichiçoise
Filet of grilled salmon and shrimp sauce with cream cheese.
---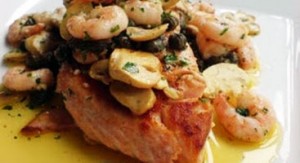 Salmon à Belle Meuniere
Filet of grilled salmon with caper sauce, boiled potatoes and shrimp.
---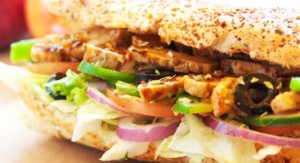 Fillet Sandwich
Toasted bread with grilled filet , fried potatoes, peas, corn, lettuce, tomato and cheese.
---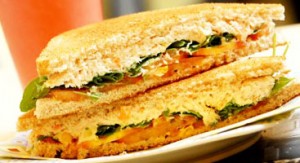 Natural sandwich
Toasted bread with shredded chicken, sour cream, mayonnaise, cabbage, corn, olives, raisins, shredded potatoes and grated carrots.
---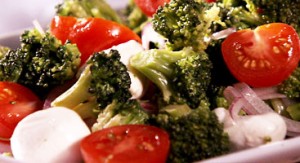 Ibituruna salad
Lettuce, grated carrot, broccoli, tomatoes, sweet corn and pepper pout.